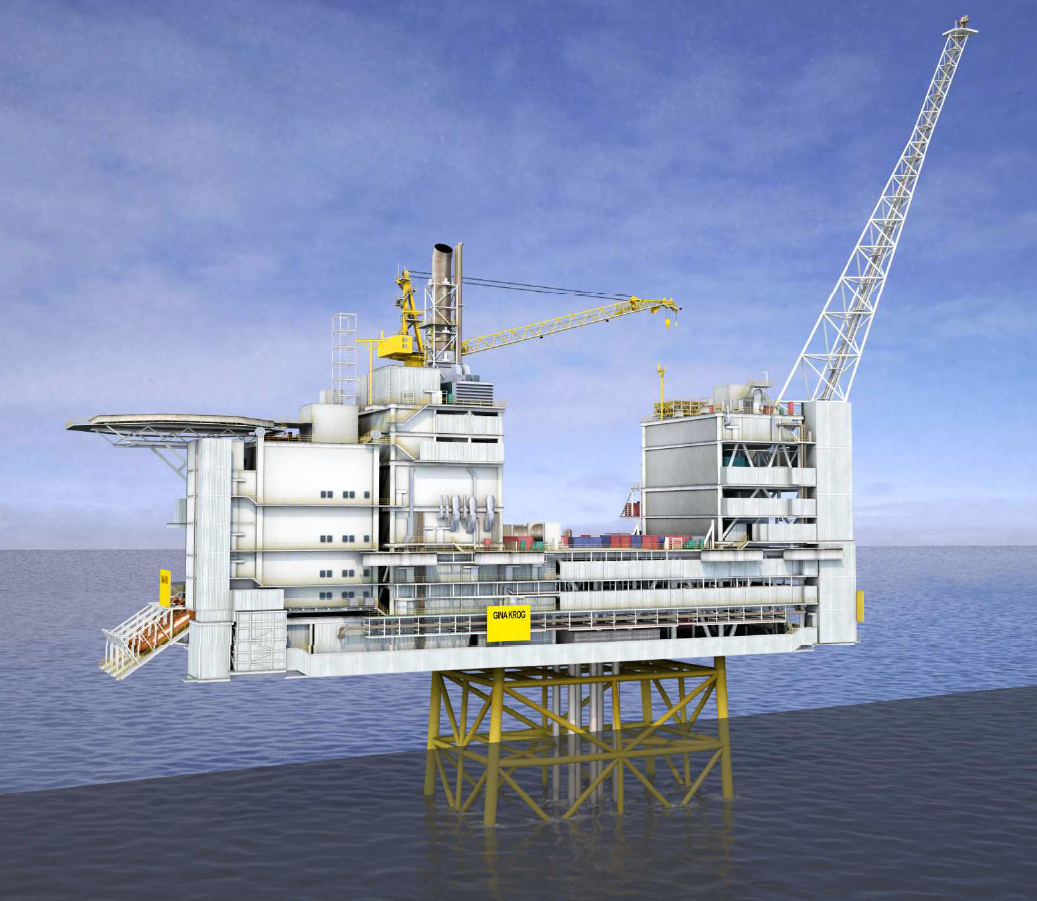 The Gina Krog reservoir is of the Middle Jurassic Hugin formation located at a depth of 3,700m. The Gina Krog field is structurally complex and is steep on the flanks, making it a technically difficult development. The gross recoverable reserves, according to the NPD, are estimated at 225 million barrels of oil equivalent. It is planned to drain the field with a mixture of producers and gas injectors, with a total of 14 wells envisaged in the initial drilling campaign.
Gina Krog will be developed via a new, standalone, 20 well, 70 bed jacket platform, which has a designed production capacity of 10,000 Sm3/d of oil and 9,000,000 Sm3/d of gas. Stabilised oil will be stored in an FSO and shipped to refineries by shuttle tankers. Rich gas will be processed at the Sleipner A platform, and sales gas will be sent to the UK and EU markets via Gassled. Condensate will be routed via the Sleipner R platform, and then processed at Kårstø into NGL products.
The development concept also allows for additional well slots & topsides capacity for several unproven segments and exploration targets nearby. PGNiG envisages that Gina Krog will become a key "hub" development for the area.
The Gina Krog field started production on 30 June 2017.
Licenses:
| | |
| --- | --- |
| Statoil Petroleum AS | 58,7% |
| Total E&P Norge | 15,0% |
| KUFPEC Norway AS | 15,0% |
| PGNiG Upstream Norway AS | 8,0% |
| Aker BP ASA | 3,3% |