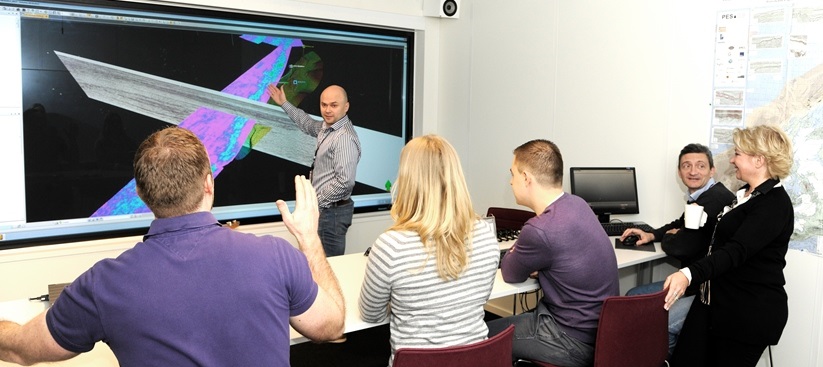 Our Vision
PGNiG UI's vision is always to operate as a prudent and responsible company, securing oil and gas to the European market and grow shareholder value. This is achieved through investment in high quality oil and gas projects operated in a safe manner without any harm to people or damage to the environment and within a disciplined financial framework.
Our Values
Our values as, outlined below, reflect how PGNiG UI operates on the Norwegian Continental Shelf. Our company always strive for the highest standards on health, safety and environment. A safe and secure working environment is always a prime objective during operations. We also believe in an open relationship towards our stakeholders and that our operations shall provide opportunities for the local communities in the places we operate. We believe that operating in line with these values is essential for sustainable performance and long term value creation.
We are Creative - We continuously strive to develop, improve and deliver high-quality products and services, implement innovative technologies, develop staff competence, while being flexible and open to change.
We are Open and Honest - We operate in a fair and transparent manner, are predictable, making every effort to conduct a trustworthy business. We comply with legal, regulatory and license requirements and PGNiG UI does not tolerate corruption in any form. We seek to understand the needs and expectations of our environment, we are open to a dialogue, treat people with fairness, respect and decency and respect their needs, customs, culture and beliefs. We further believe that high standards of corporate governance are integral to the way we manage our business.

We Deliver as Promised

- Responsibility to deliver what we promise defines all our relations, from employee and public relations to interactions with the natural environment, customers and stakeholders. PGNiG UI will go beyond compliance with local environmental regulation to meet internationally accepted best practice.